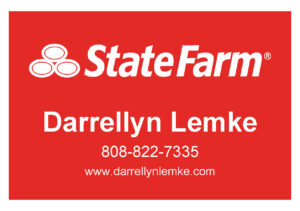 IN CELEBRATION OF NATIONAL GOOD NEIGHBOR DAY, KAUAI'S KONG AND STATE FARM INSURANCE AGENT, DARRELLYN LEMKE WANT TO HEAR YOUR GOOD NEIGHBOR STORIES!
Today through National Good Neighbor Day, Tuesday, September 28, 2021 nominate your favorite Good Neighbor. We have many good people and good neighbors on Kauai, and we want to "TELL THE WORLD" these great stories. We will have daily prizes from State Farm Insurance Agent- Darrellyn Lemke, Safeway Gift Cards, Texaco Gift Cards, Kalaheo Cafe Gift Cards, and more.
Everyone that nominates a GOOD NEIGHBOR will be eligible to win a special prize package too! All Good Neighbor nominees will be entered into a random drawing, and ONE Kauai Good Neighbor will win $250 CASH, compliments of State Farm Agent, Darrellyn Lemke! Like a Good Neighbor, State Farm is there! Nominate your favorite good neighbor through September 27, 2021. Grand Prize Winner will be announced on National Good Neighbor Day, September 28, 2021.
KONG – celebrating our Kaua'i GOOD NEIGHBORS- ALL DAY LONG!