Hi! I'm Wilma Lee, your new mid-day weekday DJ at Kauai's KONG. I'm originally from Middleburg, Pennsylvania and moved to Kauai in 1971. My career in radio started right here at KONG in May of 1990. I love doing radio because it is such an immediate media. Whenever anything happens that you should know about you can be sure that the information will get to you faster via Radio than TV or Newspaper.
I'm a 1985 graduate of the University of Hawaii with a degree in business administration. In my spare time, I enjoy reading and writing short stories, doing all sorts of needlework and checking out new movies. Of course, my main interest when I'm not working are my children Kiki and Kaz.
I like all sorts of music ranging from Bach to Smashing Pumpkins to Nat King Cole.
My future goals include buying a home, expanding my radio interest to include more interviews and doing local newscast, and becoming a zillionaire. (Not necessarily in that order).
Thanks a lot for having me in your life via that magical media called, KONG RADIO!!
I would really like to hear from you.
Please feel free to e-mail me at [email protected].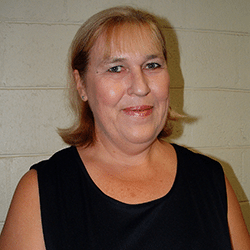 Mon-Fri | 10a-2p